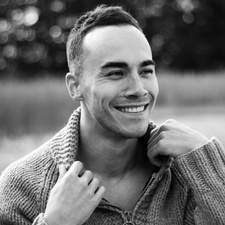 Bobby Snijder
Model - Dancer - Host
Model -
Choreographer -
Dancer -
Host
Book this artist
Biography
Bobby graduated from the Amsterdam High School for the Arts. At the Jazz-Showmusical course he developed a passion for musicals, but also for the making of theater pieces.
Especially creative, Bobby strongly stimulated.
After his education, he played roles in, among others, Beauty and the Beast, Tarzan, The Wild Party and La Cage Aux Folles.
No matter how nice he found musicals, Bobby saw no challenge in the performance of major musical productions after the latter show.
What was screaming was making shows! And La Cage Aux Folles played a very important role.
Together with 2 La Cage colleagues, he launched the androgen / drag performance group Blush, and it was immediately a daunting success in the Amsterdam club scene and far beyond.
It was different, unique and extravagant.
After a number of years, Blush now focuses more on the theater segment instead of the club scene.
Besides the performances, Bobby has been working as a make-up artist thanks to Blush, thanks to Blush.
Book this artist