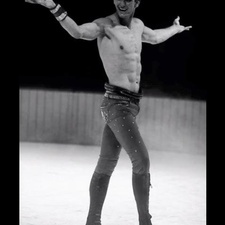 Nick Rothlisberger
CIRCUS
Acrobat -
Multiple disciplines -
Circus acts -
Personal Coach
Book this artist
Biography
Nick Rothlisberger is a swinging trapeze artist and acrobat who grew up in Queensland, Australia. Since he was born, Nick loves adventures like kite surfing at the beach and swinging off ropes into the river. Skills learned from his adventures and his 10 year competitive gymnastics background led Nick to circus, starting at C!RCA ZOO youth circus and then obtaining a Bachelor of Circus Arts. Since graduating, Nick has performed nationally and internationally for a variety of companies and events, including Jupiter's Hotel and Casino, P&O Cruises and the Taiwan International Lantern Festival to an audience of over 5,000 people.

Nick is training Swinging Trapeze under the stricked guidance of world renound coach Viktor Fomine.

Most recently, Nick has been touring with his Swinging Trapeze act as part of Circus Royal's 2016 and 2017 productions in Switzerland.
Book this artist