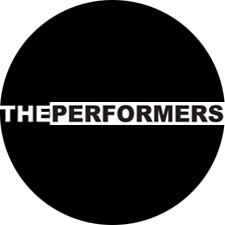 María José Cázares
CIRCUS
Model -
Acrobat -
Aerial Acrobat -
Circus acts -
Personal Coach
Book this artist
Biography
A versatile performer specializing in floor work. I've developed my own approach to it by mixing classical handbalancing, acrobatics, dance and contortion. Always interested in new experiences, I have been part of ballet and contemporary dance and circus productions, been a guest to a Hip Hop competition, participated in publicity and recently added burlesque to my expanding range of skills.
After training gymnastics as a child and practicing dance in my adolescence, I discovered circus in 2009. In 2015, I graduated from the well-known École Supérieure des Arts du Cirque (ESAC).
I have worked for the companies Atelier BTC (Mexico. Direction: Sergio Vicencio) and Circus Monti(Switzerland), as well as for the choreographer Maria Clara Villalobos. I have collaborated as a performer withCollectif Primavez (France), Les Cabaret Capricho (Mexico) and Ziggurat Project (Belgium/Hungary) and I have been a guest in the 2016 Belgian final of the Hip Hop Games Concept.
I am currently based in Brussels, Belgium, where I work as a freelance artist as well as an artist/co-director and producer for contemporary circus company Naga Collective.
Book this artist