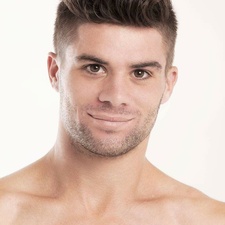 SIMON-JAMES REYNOLDS
Multiple disciplines
Model -
Acrobat -
Actor -
Choreographer -
Dancer -
Dancer-Actor -
Host -
Artistic Director -
Aerial Acrobat -
Multiple disciplines -
Show Concepts -
Circus acts -
Personal Coach -
Entertainer
Book this artist
Biography
An ex-international Australian gymnast and a 2012 graduate of NICA (National Institute of Circus Arts, Melbourne, Australia) specialising in tumbling tight wire, hand balancing contortion and teeterboard.
Simon-James was previously working in an acrobatic trampoline show performing trampoline, trampoline wall, hand to hand acrobatics and tumbling. He is currently working in the internationally touring performance Fillage, a circus crossed live music show were he perform trampoline, acrobatic dance, hand to hand and saxaphone.
He also has a range of acts that have been performed internationally in Australia (RodLaver Arena, Melbourne), Belgium (Versuz, Hasselt, Carré, Willebroek and Studio 54, Antwerpen), Switzerland (Diamond Club, St Moritz) and Dubai UAE (The Act, Dubai). These acts are flying pole, hand to hand, aerial net and handstands.
Book this artist